"

GUITAR-DRIVEN COUNTRY MUSIC with a twist of ROCK 'N' ROLL"
BIOGRAPHY
Growing up in a rural Midwest community with nothing but time and space, Brandon first picked up a guitar 25 years ago at age 11. It didn't take long for him to know that music was what he wanted to do for the rest of his life, even walking away from a full-ride scholarship to a top-ranked track school in the U.S. after one semester to pursue his music career in Austin, TX.  
He relocated to Nashville in 2014 for a short period to record his album featuring a collaboration with country artist, Bart Crow on the spotlight track, Through The Cracks. CMA featured Brandon as "an artist to watch" in their Close Up Magazine following that successful single release. 
After returning to Texas in 2017, Brandon harnessed the pressure of feeling like his sound didn't fit into an industry box, and started self-producing his latest singles that will be featured on his 2022 album release. Since returning to the Lone Star State, Brandon has released 5 of these singles, all landing top 40 on the Texas Regional Radio Charts. In addition, he released a hit Christmas rendition of "O Come All Ye Faithful" in 2019 and an instrumental version of Willie Nelson's classic, "On The Road Again" in 2021.  
Brandon will be hitting the road showcasing the upcoming album with many 2022 tour dates.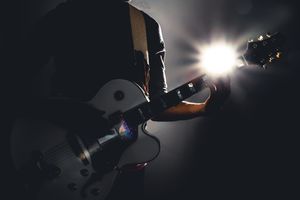 "

Authenticity doesn't always fit in a box, and that's how I like it" - Brandon Alan
MUSIC
0:00/3:09

0:00/3:08

0:00/3:12

0:00/3:23

0:00/3:34

0:00/3:23